Michael Walker's Chronulator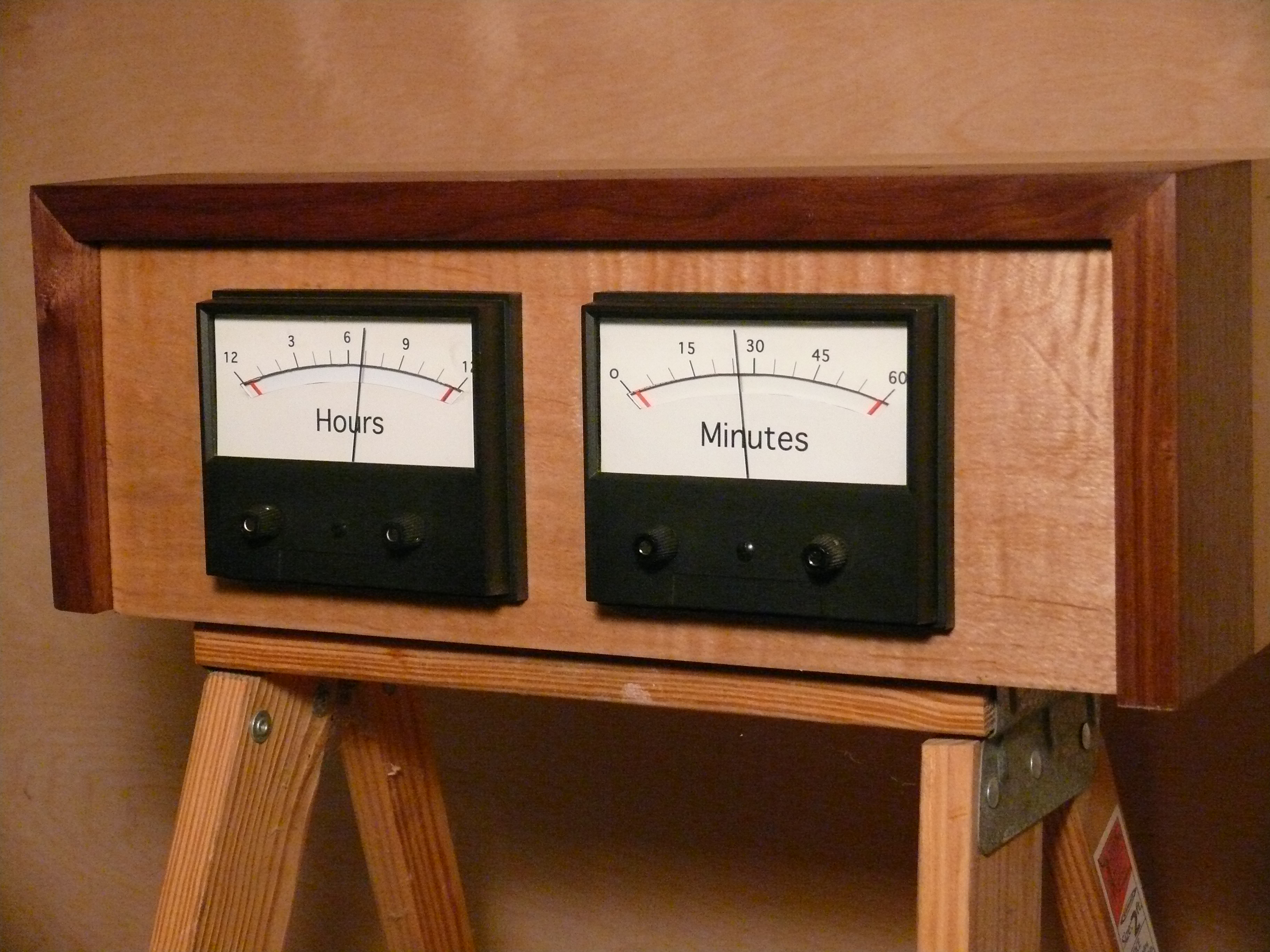 Michael writes about his Chronulator project:
The face plate is curly maple. The front edge of the case is hand oiled black walnut, milled from a tree that had to be removed when I built my house. It's made to sit on a shelf so the back half of the case is pine, joined with wood biscuits to the walnut. The meters are industrial meter relays I bought on eBay. My wife is quite good with Photoshop so she helped me with the scales on the meters. I removed the scales, scanned them on a flat bed scanner, altered the images, printed them out on heavy paper stock and attached the paper scales to the original plates with a glue stick. They are 100uA meters so I didn't have to alter the circuit. Because they are meter relays I could use it as a timer/alarm clock but that would require 120VAC and I like the long battery life you designed into the original circuit.