ADF4350 VCO+PLL Breakout Board
I'm a software radio freak. When I first heard about the Analog Devices ADF4350, a PLL+VCO that can tune between 137.5 and 4400 MHz, I was obsessed with getting one and building it into my projects. Naturally, the first step was to build it into a breakout board and get to know the chip. So I loaded up EAGLE, cranked out a design, and sent it through Laen's four-layer PCB order. I've since soldered up two of these boards, and they've both worked wonderfully.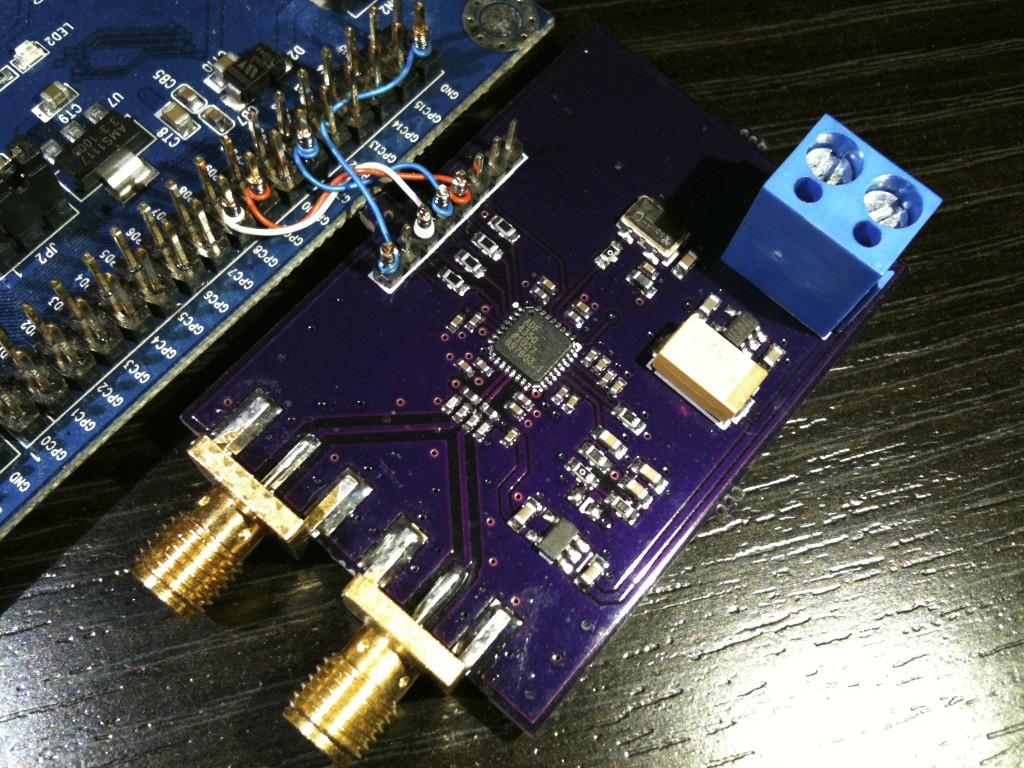 If you want one for yourself, you can find my breakout board in my "in-development" GitHub repo, filed under "radio/circuit-board/adf4350-breakout". Enjoy!